Does Christians no counterweight against evil in society?
The authorities have been forced to close prisons, and even RIVA prisons, people have been fashioned by Jesus transformed their lives.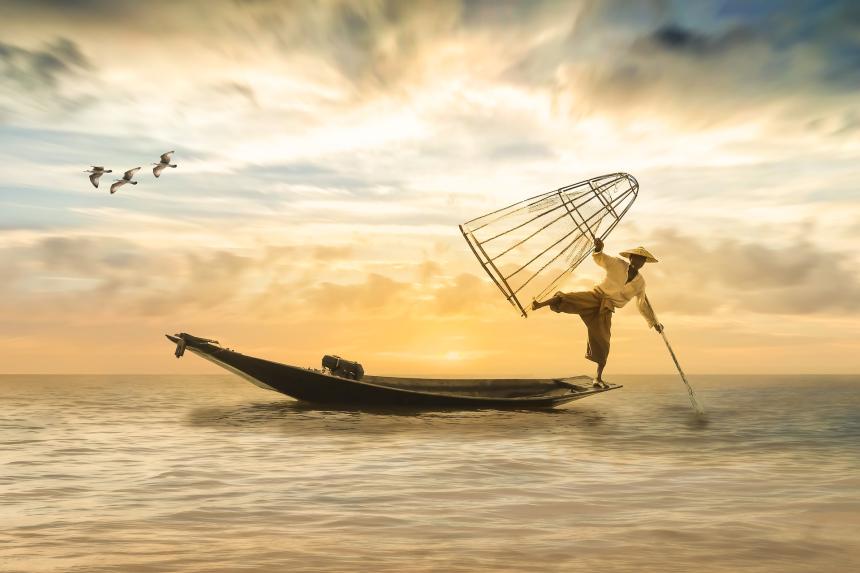 ---
Av
Sven Thomsson
torsdag, 19 september 2019 19:13
Läsarmejl
---
We shudder when we sit in front of TV sets and see all the violence, all the debauchery, crime and so on. When we look at war with images of bleeding bodies and people crying in sorrow for killed relatives know we might pity for the moment. We say, "Oh, how terrible, terrible" when we see and hear this terrible news.
But is that all commitment we achieve? We let ourselves be satisfied with it? What are we Christians to be a counterbalance to all the evils?
I have heard of countries where the Spirit of God was about to happen. Where people fasted, wept and cried out to God for revival power. The Lord heard their prayer and seen their tears and sent the mighty revival.
The Holy Spirit has worked so powerfully that not only "ordinary decent people" have been saved, but also drunkards, drug addicts and criminals.
Salvation is so moved at the depth of these poor people, they become completely free of both vices and crime.
The authorities have been forced to close prisons, and even RIVA prisons, people have been fashioned by Jesus transformed their lives.
But what are we comfortable Christians in Sweden? Do we live so that we can form a counterweight against sin and evil? Shrugging we just on the shoulders for a while after we have seen the miserable units on the "Report" and "Current"?
We struggle in prayer against all evil, sin and defilement that abound in this country? Are we willing to sacrifice ourselves in bönekampen to achieve a different order of things. We must understand that God wants us to be "watchmen on the wall"
In Ezek. 13: 5 we find these serious and challenging words:
"You have not gone up into the gaps, neither made up the hedge for the house of Israel, so that it has been able to stand in the battle on the day of the Lord."
We also read in Ezekiel. 22:30:
"I seek among them, that should make up the hedge, and stand in the gap before me for the land, that I should not destroy it; but I found none. "
I do not know the Lord, God can resign, but it actually looks so when he Supplied says, "but I found none." What a tragedy! The Lord expects us to stand up and get involved. He finds someone in Sweden? No, no! Most Christians asleep lukewarm sake deep sleep.
There is almost no one who would "stand in the gap" in defense of our poor fatherland and our people. The responsibility rests heavily on us Christians. We must do as Abraham. He "came closer to God" when he asked that Sodom would be saved.
It says that at the beginning of verse 2 in an old hymn by Lars Linderot:
"The obstacles are many, are resisting my soul. Satan is not grace you indulge. String up in advance of anything that would hinder your well. Abandon the world's wells.
This is a reader email. Author's opinion is their own and not necessarily what Apg29 stands for.

Publicerades torsdag, 19 september 2019 19:13:46 +0200 i kategorin Läsarmejl och i ämnena:
ANNONS:
---
Rekommenderas
Stor intervju med Christer Åberg i tidningen Världen idag. "Gud bar Christer efter höggravida fruns död." Både text och video!
---
---
Senaste live på Youtube

Direkt med Christer Åberg
---
DAGENS
Dagens datum
Vecka 9, torsdag 4 mars 2021 kl. 11:14
Dagens bibelord
"Har jag inte befallt dig att vara stark och frimodig? Var inte rädd eller förfärad, för HERREN din Gud är med dig vart än du går."" (Joshua 1:9)
Dagens namn
Adrian, Adriana
Dagens bön
Fader möt var och en idag och omslut dem på alla sidor. Möt också Adrian och Adriana. Har de inte tagit emot Jesus och blivit frälsta så ber jag dig att de ska göra det. Tack för din stora kärlek och nåd som du har visat oss genom din Son Jesus kristus. Amen.
---
"God so loved the world that He gave His only begotten Son [Jesus], to every one that believeth in him should not perish but have eternal life." - 3:16
"But as many as received Him [Jesus], to them He gave the right to become children of God, to them that believe on his name." - John 1:12
"That if you confess with your mouth that Jesus is Lord and believe in your heart that God raised him from the dead, you will be saved." - Rome 10: 9
Want to get saved and get all your sins forgiven? Pray this prayer:
- Jesus, I receive you now and confess you as Lord. I believe that God raised you from the dead. Thank you that I am now saved. Thank you that you have forgiven me and thank you that I am now a child of God. Amen.
Did you receive Jesus in prayer above?
---
Senaste bönämnet på Bönesidan
tisdag 2 mars 2021 10:25
Jesus, hjälp min vän att få den hjälp jon behöver, det krävs ett mirakel och ordna hennes ekonomiska situation. Amen
---
Senaste kommentarer
---
Aktuella artiklar
---