The veil is a confession to Islam
The veil and garments testify that they are Muslims.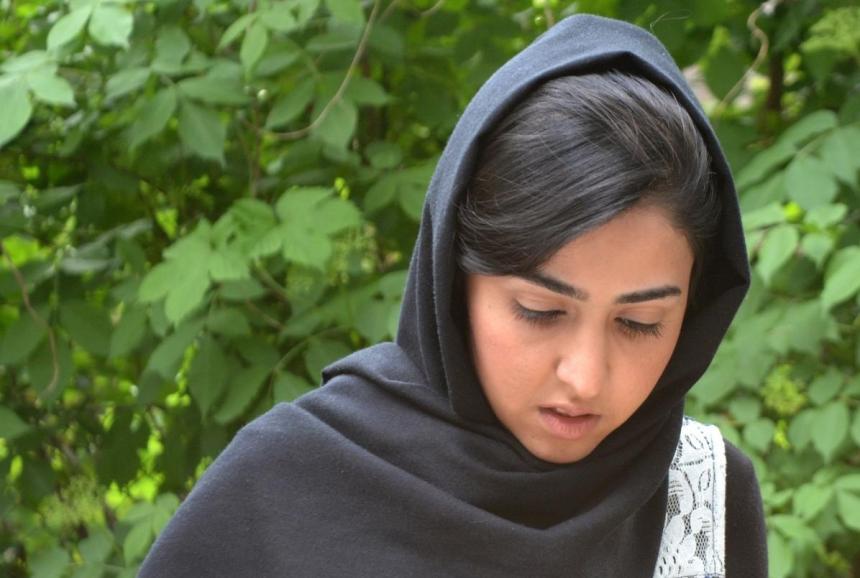 A girl wearing a veil.
When young Swedish women become Muslims, they take then quickly to the Muslim shawl. They did not do this before they were Muslims. The scarf or veil has thus become a confession that now they are Muslims and belong to Islam.
---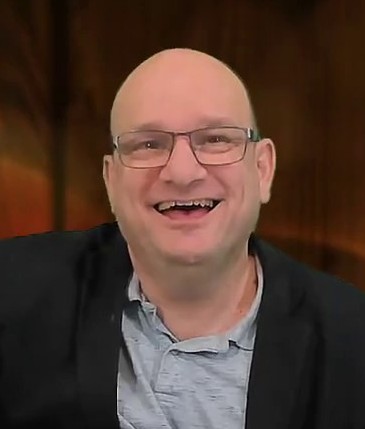 Av
Christer Åberg
söndag, 22 september 2019 14:12
Apg29
---
The usual street scene
I live eight kilometers from Forserum. In Forserum live many Muslims. When I come to Forserum I see directly from my car Muslim women walk the streets. It is a common street scene.

How can I know that there are Muslim women? I see it on their clothes. They have scarves on their heads and comprehensive clothing. Their clothes testify therefore that they are Muslims.
I see people who do not have these clothes on, I think not because they are Muslims. In other words, the clothes a confession that they are Muslims. They show the world that they are Muslims.
Cover their hair and their chest
It says in the Qur'an that Muslim women should cover their hair and their chest with shawl or veil. For in this way to show that they are Muslims so that men will not be according to the Muslim website islam.se molest them. Thus rape them. They will show that they are not slaves or unbelievers that it is free for the men to molest and rape.

Quran: And say to the believing women that they should lower his gaze and guard their private parts and not to show more of their adornment than decency may be visible; Let them therefore draw their veils (Khimar) so that the bosoms ...
It is this verse, number 31 of the Quran's 24th chapter, which is the basis for the wearing of the veil. When Muslims discussing this verse mentions the noun Khimar translated as "veil". Mohammed Knut Bernström write this in a footnote to the verse in its interpretation of the Quran:
The noun Khimar (plur. Khumur) denotes the veil that Arab women before and after the advent of Islam in history had the habit of attaching hair. According to most classic commentators worn the veil more or less ornamental, loosely hanging down the back and because women's apparel under the then prevailing fashions included a front décolletage life, was the bust part bar. The women are asked here why to hide it with the help of a Khimar.
cover your head
One of the classical commentators as Bernström mentioning is Ibn Kathir (d. 1373) explaining the word Khimar represents something that covers and that is used to cover the head. To attach the veil means to pull it around and make it safe. This will be done over the neck and chest so that nothing can be seen of them. Ibn Kathir also cites the prophet of Islam Muhammad's wife 'A'ishah:
May God's grace be upon the women of the early emigrants. Then God revealed the verse: 'Let them therefore draw their veils to cover the bosom' they tore their bodices and put on them.
The purpose of the veil and Muslim clothes is that they do not attract attention. But I say that it is the opposite. My eyes are drawn directly to the different clothes and veils by Muslim women wear. They stand out in the crowd.
women's dress
To trim shall be deemed to be correct are a number of conditions that should be met. These include:
It shall cover the entire body, as described above.
It should not be an adornment in itself. The upholstery In other words, do not draw unwanted attention to itself, which of course is one of the connotations of the verse 24:31.
The clothes should not be transparent.
They should be loose and not dodge the other so that they show the body forms or be perfumed.
They should not resemble men's clothes or the clothes of the disbelievers.
The man's clothing
The companion Abu Umamah told me that he heard the Prophet Muhammad - peace be upon him - say:

Guarantee me six things and I will guarantee you Paradise: when one of you speak, he will not lie; he entrusted something he will not betray that trust; if he makes a promise he will not break it; lower your eyes; hold back your hands and protect your private [body] parts.
Just as there are rules for how women's dress should be in order to be correct, there is also provision for man's attire. These include that they be allowed (halal), which means for example that they should not be made of silk or contain gold when these two materials are reserved for women. They should also not be thin or transparent so they show one of the body parts mannan not compatible (awrā '). They should not imitate the disbelievers clothes and it is recommended (mustahabb) to wear white clothes. In addition, it is also forbidden to wear clothes that stand out in such a way that they draw attention to themselves and to the carrier is renowned and famous for it.

Small children wearing veils
They say that when children come into adolescence, they wear these veils, but I often see young children wear veils. In this way, the children have become sexualized and profess unconsciously to the Muslim faith.
When young Swedish women become Muslims, they take then quickly to the Muslim shawl. They did not do this before they were Muslims. The scarf or veil has thus become a confession that now they are Muslims and belong to Islam.
Mona Sahlin and Lena-Hjelm-Wallens scarves
On September 11, 2001 saw the terrible terrorist attacks in the United States that killed up to 3,000 Americans and created more terrible war. When did the Government members Mona Sahlin and Lena Hjelm-Wallen into a Swedish mosque with scarves on their heads. This upset course many and may seem like an incomprehensible act.
If you are kind, not further conspiratorial, it was perhaps to show their support, but for now the shawl is a confession of the Muslim faith, which we have discussed in detail in this article, which was their scarves nothing but a confession to the Muslim faith!
What do you think Muslims thinking when they saw the two shawl adorned members of the government? They thought they were Christians? Or referred them to the Muslims? They bar the testimony by shawls that they were Muslims.
Testimony that Mona Sahlin is Muslim
But the fact is that there is a witness, or at least a hint that Mona Sahlin is actually a Muslim. This testimony comes from the Muslim woman Nalin Pekgul facing a general election:
"Someone Mona Sahlin, for example, that it will tick more Tensta because you think she is the guarantor of the rights of others to be in this country than perhaps many other Muslims who would never tick."
My bold. And:
"I am very happy that she (Sahlin) tops the list because I believe her, I can sell any amount in Tensta, but maybe I would not sell any other Muslims in the same way"
My bold.
State Visit to Iran in 2017
In connection with the government's visit to Iran in February 2017 carried the female ministers veil. This of course was very strange given that female participants in other countries' state visit not felt compelled to do the same.
So it was something unique to the Swedish delegation. This was nothing more than an expression of sympathy or flattery? Was it a confession to the Muslim faith?

Ann Linde veil reveals her policy
The current foreign minister Ann Linde of Commerce of wearing the veil in Iran visit 2017.
Many rejoiced surely the news that Margot Wallström would resign, but the joy was short enough given that Commerce Ann Linde eftertädde her.
She was in the visit to Iran in February 2017 and veiled themselves (https://media.publika.md/en/image/201702/full/_94625808_annlindeirna_41696400.jpg) along with the other female ministers. Considering that she took the veil so this gives a hint that she is not impartial in the conflict between Israel and the Palestinian Authority.
She is certainly against the Middle East's only democracy, Israel and goes in his predecessor Margot Wallström's footsteps.
year palestinavän
2011 appointed Palestinian Association Ann Linde "year palestine" with the following statement:
Ann Linde, through their work and dedication, his travels in Palestine and Israel, their contacts and discussions with both parties, emphasized the Palestinians' situation with lucidity, clarity and courage, most recently as the recognition of East Jerusalem as the capital of a future Palestinian State and recognition of Palestine as member number 194 of the UN. Ann Linde's struggle for peace and justice has always had a focus on international law and human rights principles.
The veil reveals what it's Middle East policy, she commerce moving. So here she said in a democracy course in Tel Aviv in 2008:
"The conflict between Israel and Palestine, where the most important prerequisite for peace is that the Israeli occupation ends, this is the key to the entire Middle East can be developed in a peaceful direction."
Notice that she speaks of "Palestine" as a country already in 2008, two years before the social democratic government recognized it as a country, even though it is not a country.
The veil can not save you
In Tehran, Iran became a woman in 2018 was sentenced to two years in prison, for the Muslim crime to publicly removed his veil . In two months arrested 30 women on the grounds that they have refused to wear the veil.
The law on the wearing of the veil for both Muslim and non-Muslim women in Iran have been in force since the bloody Islamic revolution 1979th
Let me say it clearly: the veil can not save you. Instead, it is a means to oppress and subjugate you, whether you are Muslim or not.
The only one that can really save you and put you completely free are Jesus Christ.
God loves you
God loves all people, but no veil can either save or please God. Should you be saved and really please God, then you should accept His Son Jesus Christ whom he sent into the world to die on a cross to save you.
Jesus is alive today - he is risen from the dead. When you receive Him you will be saved and free. Jesus Christ really sets people free.
Bible
The Bible also refers to the veil or shawl, but in this context it is clear that there is no law without custom. Jesus has made people free, not because they are once again going to be put in captivity, but that they remain free.
Source:
Publicerades söndag, 22 september 2019 14:12:52 +0200 i kategorin Islam och i ämnena: