No matter how rich someone is so "owns" he just a miserable little storage space in a computer system.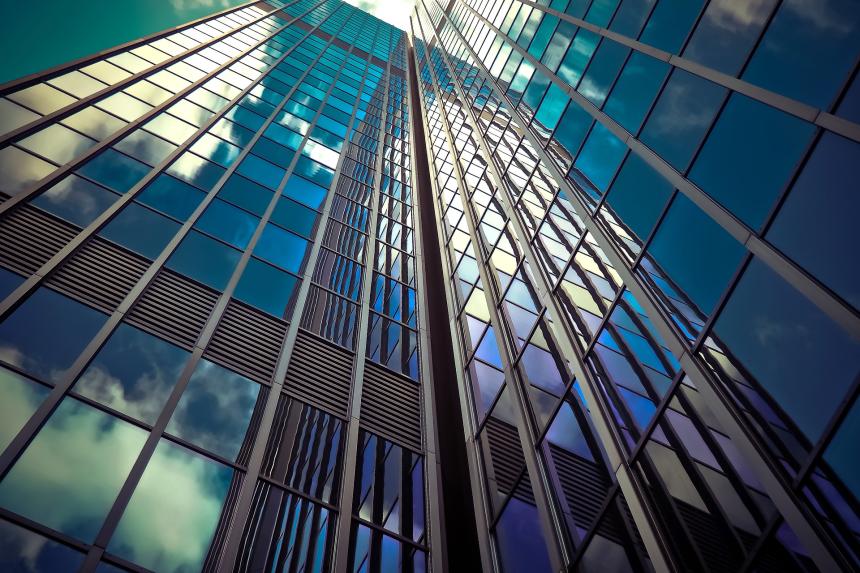 "Cancel the cash and become Cash Smart!" at all a loss for the business. It is only the greedy banks that benefit from it.
Av:
CashOnly
fredag 01 november 2019 18:17
📧
The building where American Express is headquartered in New York has had different names. Three World Financial Center, American Express Tower, and later 200 Vesey Street. The building is designed by architect Cesar Pelli and completed in 1986. It was damaged during the September 11 attack and were evacuated temporarily for repairs. It is part of the building complex, the World Financial Center. Previously, next door to the old World Trade Center twin towers. 1993 detonated a bomb in the World Trade Center one of the twin towers. It was a failed attempt by terrorists to gain one tower to collapse on the other.

As curiosity is that the American Express building was formerly the headquarters of the result of the financial crisis bankrupt bank Lehman Brothers. Lehman Brothers was taken over after the bankruptcy of the British bank Barclays. If instead been directed or misdirected terrorist attacks against American Express had probably been an outcry. American Express is namely the rich card companies. Maybe they were in extreme cases no longer been rich since their digital money would pura gone for a possible coordinated terror campaign against the banks, data centers and other financial companies.
In the cashless world are all "equal". The cashless accounts are computationally equal.
The skyscraper that could have crumbled losing $ 100 on a cashless collapse while "Richard Rich" might lose millions. It can be compared with pieces of paper on which it says how much the person owns. Paper discs can be written on the other, but the computer-based accounts are at a cashless and banking catastrophe completely useless. No matter how rich someone is so "owns" he just a miserable little storage space in a computer system. Cash and especially gold and silver, however, proportional to their face, physical and real value.
Had it under some other conditions (bomb or airplane) been possible to obtain one of the Twin Towers (intentionally or accidentally) to fall to the side and crush the American Express Tower? What is the probability that a terrorist hijacked aircraft (intentionally or accidentally) had been able to ram the American Express headquarters in place of one of the twin towers of the World Trade Center? How would it impact on American Express, the credit card customers, the world and the view of kontantlösheten? The author is not qualified to answer any of these questions but rather to set them. Everything shows how vulnerable the centralized cashless systems with his unprotected head offices and data centers.
What mendacious way to express yourself!
Here a small example from a few years ago in an evening newspaper where both the newspaper and the Riksbank express themselves incorrectly and manipulates the readers. It was in Aftonbladet last September 2010. The article can also read that the cash actually increased until 2008, however, is an interesting task. The rest is propaganda. "The National Bank believes that credit cards are competing away banknotes and coins" the newspaper wrote. The newspaper mixed to start with probably the concepts of credit and credit cards here.
A representative of the National Bank pointed out that the cash had fallen years of running. This was in the days when fifty trout
was about to disappear. Despite the fact that the article had to learn that it is Parliament that will invalidate the coins and the Riksbank that changes the payment system to get the article the impression that the change in the amount of cash is a spontaneous isolated development. Since that time, banks, politicians and the Riksbank steered cash removal with an iron fist by parliamentary decision, manipulation and propagada. This is like organized crime would "predict" that there will be more crime and then go out and execute the crimes that were previously "predicted".
The reader may think that I'm making a mountain out of a spring. But this small section is also meant as a lesson in reading critically. What is it really? Is it true? How about trying to manipulate the reader? So one should always read to avoid being scammed. After each article you read should be in a five-minute tranquility wonder whether what is written really true. Often you can then through a not very deep analysis to conclude that it does not. It is not difficult to predict the future when you yourself create it.
manipulating words
Something that should be mentioned is the "play of words" that the cashless propaganda use. They say cash-free because it sounds more positive and get cash to appear as something closest to plague infected. I myself have seen through the bluff and always use the word cashless. It is comparable to the difference between the words confined to a wheelchair and a wheelchair. But in the latter case, the language has changed for the better.
The only practical benefit to have the ordvrängeriet using the word free cash is if you currently want to look at the positive angle cashless information (read propaganda). Then you can search the word cashless instead of cashless. Aware of course that many are not as indoctrinated cashless supporters also sometimes use the word cashless.
A prank is to use the English word cash (cash) when in fact it is completely cashless technology. Best of raping Swedish language is enough, Swedbank and others as the Bank uses the word cash clever. Here is a quote from Swedbank's website.
"Why not take out money from your debit card when you shop at the store. Then you will not have an extra ticket to the bank. You can also withdraw money from ATMs. But it is not as cash clever."
One, if possible, even more stupid call from the Internet completes dumspråket.
"Cancel the cash and become Cash Smart!"
Of reasoning, one can understand that there will be cash smart is to use as little cash as possible or preferably none at all. With this bad ordlogik word would exercise clever mean to move as little as possible. Being a food mart would starve themselves to death. See how you try to manipulate us with the language?
Who has time to withdraw money at lunch?
Let us repeat Swedbank quotation in the previous section.
"Why not take out money from your debit card when you shop at the store. Then you will not have an extra ticket to the bank. You can also withdraw money from ATMs. But it is not as cash clever."
You do not talk about that rather than lose time alternative must make irritating many withdrawals by taking out the money in the store or vending machine. The bank is often near a deal. At the ATM machine and store it also queues. At the bank becomes shorter queues and bank counters less the more you manage to manipulate people to withdraw money elsewhere. Nor is it meant to unnecessarily having to buy a pack of diapers in the store and carry around just to get cash. The more people begin to buy a candy bar and then ask for SEK 200 in cash, the more whining gets it from the stores, and it's actually the right thing. "The banking outlets" at the box office is
"Cancel the cash and become Cash Smart!" at all a loss for the business. It is only the greedy banks that benefit from it. Unfortunately, it's a reason that business harping on credit cards. It is most convenient to withdraw cash in the bank. Then you can at best bring out the full month's surplus on a single occasion.
Unfortunately, bank opening hours and for obtaining bank counters for a long time meant that working people had trouble yourself time to withdraw money at lunch or after work. Often, the bank has only a single bank counter where it is at best possible to withdraw cash. Previously there were two or three. For example, in grocery stores, it is obvious that it will open an extra cash when there is long queue. Why would the bank do not do the same? Extra work in the bank is also an advantage if something were to heel or procrastinate.
The difficulties of withdrawing money in the bank does not mean that the ATM machine and the deal is good option. It just shows that you consciously controlled all the point where. Not least is the withdrawal of the bank safe. Should I also dare to be a little labor market policy, people would work better with shorter working day and a longer lunch, then matters could be performed. What happened to that proposed sextim- March day anyway?
Private security companies
Who does not have many times seen the man or woman in dark uniforms carrying around the heavy security bags with cash. Corporate history are topics of takeovers and mergers. One example is the security company ABAB (founded in 1964) that after a few years became Partena Security. Partena Security has in turn sold to Sodexho (France), Falck (Denmark) and Group 4 Securicor (UK).
Group 4 Securicor is probably better known under its acronym G4S and the company's cash depot in Sweden was robbed by helicopter robbery. British parent company, G4S is the largest security companies. Internationally, the company operates in more than 100 countries.
The company is divided into several sub-activities.
Widely known is the Securitas headquartered in Stockholm and operates in many countries. The company has had several names and was founded in 1934 in Helsingborg by Erik Philip-Sorensen as Hälsingborgs watchman. The logo consists partly of three red dots symbolizing honesty, vigilance and helpfulness. It was Melker Schörling, who around 1990 made Securitas internationally. Around the turn of the millennium, Securitas buys up the two big US security companies Pinkerton and Burns.
Securitas split when the founder sold it to two sons. It is now called G4S is the foreign part of "Securitas Sons heritage" (read purchase). G4S was called in Sweden earlier Falck Security. It had its headquarters in Falck Hall in Stockholm. Falck Security is known in connection with the court case called Falck goal or Cam goal. This was related to bribery and Stockholm Transport.
Loomis origins can be traced back to when the American Lee Loomis founded the Cleary Creek Comercial Company which was carrying gold and supplies in Alaska. Loomis companies for transport with armored vehicles (the world's first was one of them) bought up a similar business from Wells Fargo. In the early 2000s included the merged company Securitas. Loomis is thus originally an American company in the future became a Securitas company.
The two largest cash handling company in terms of circulation is now Loomis and Norwegian Nokas. A very large part of the responsibility for the significant cash and their management have two
neighboring countries. Norway and (as we shall see later in the book) Finland by Sweden allows a privatized Finnish mints producing Swedish cash. It's crazy not to have full national and state control over the cash in and through Sweden.
Nokas was founded in 1987 as Guard Service of Heine Wang. Operations are conducted primarily in the Nordic countries and is headquartered in Tonsberg. Nokas Reserve in Gothenburg was formerly known as Skandia Reserve. Nokas cash handling in Sverge was previously known as G4S. Nokas also owns the 1995 founded Swedish Bevakningstjänst (SBT), which became the third largest security company in Sweden. Coin management is handled often by small businesses. Sweden has been involved in a significant proportion of cash in the world. All
hangs therefore in no way connected, Securitas, G4S-Falck Loomis- Nokas.
Sometimes hangs security companies and inventions together. Kjell Lindskog founded in 1995 the company SQS Security Qube System. Lindskog invented a safety bag with ink and electronics which his company was the first to use. Safety technology has included GPS and coding of the ink. Lindskog has also built racing cars and invented variants of tennis rackets and ski poles. The survey of companies and their mutual relationship has certainly been less confusing for the reader as it was for the author in the beginning.
The vans carrying cash trumpeting evoking the large letters that this is a car from Securitas and Loomis. It would of course advertise their company name. But with healthy whole state cash could be used neutral unmarked cars that do not draw attention to himself. No one should really see if there is a security van or a car full of fruit boxes. The staff would not need to have work clothes marked with any cash handling company name. They should be able to identify themselves in a safe manner. Since learning the shops soon recognize their own "cash guy." A third improvement would be to make back the bags a little more neutral and "invisible".
There is much to learn from real-life spy operations. Where run is not around in spectacular sports cars a la James Bond. The cars are on the outside innocent family car but under the hood lurks a motor in terms of full-fledged and well-maintained machinery. Are not mean that you should always drive around cash in ordinary cars. The vans are of course usually more practical. The government cash operations would only be allowed to break even financially, but the state must of course be prepared to immediately
inject new money if needed. The banks would be prevented from utilizing the cash management system which has happened before.
EMV - "Kind of skulls"
EMV is a global standard for all card payments. It is also used for mobile payments mobiles contains similar technology. Other types of mobile payments technology similar to EMV. The standard may have different names in different countries and also applies to contactless technology where reading is at a distance from the card reader. The standard requires both regular smartcards and contactless technology works simultaneously. There is a way to get away from magnetic stripe cards. EMV stands for Europay, MasterCard and Visa which was the company that originally developed the standard. The technology was first used in France, 1992.
In an EMV card magnetic stripe thus always replaced by chip and a PIN is required. The code can be entered either via a card reader, via a small display on the card or using a software terms "integrated keyboard" stored on the card displayed on the reading apparatus. MasterCard and Visa forces of selling companies to this newer technology by traders using the old magnetremsetekniken held financially liable in cases of fraud. This has strangely not accepted by the United States as only country in the world. Visa has worked to accelerate the transition to EMV technology in the United States including
18 EMV - "Kind of skulls" something called Technology Inovation Program. Certification is carried out by something called EMVCo.
CashOnly
Ditt stöd behövs
Stöd Apg29 genom att swisha in 29 kronor till 072 203 63 74.
Tack!
---
0 kommentarer
---
Första gången du skriver måste ditt namn och mejl godkännas.
Din kommentar kan deletas om den inte passar in på Apg29 vilket sidans grundare har ensam rätt att besluta om och som inte kan ifrågasättas. Exempelvis blir trollande, hat, förlöjligande, villoläror, pseudodebatt och olagligheter deletade och skribenten kan bli satt i modereringskön. Hittar du kommentarer som inte passar in – kontakta då Apg29.
---
Rekommenderas
Stor intervju med Christer Åberg i tidningen Världen idag. "Gud bar Christer efter höggravida fruns död." Både text och video!
---
---
Senaste live på Youtube

Direkt med Christer Åberg
---
DAGENS
Dagens datum
Vecka 15, måndag 12 april 2021 kl. 14:27
Dagens bibelord
"[I Jesu efterföljd] Sedan sade han till alla: "Om någon vill följa mig, ska han förneka sig själv och varje dag ta sitt kors och följa mig. Den som vill rädda sitt liv ska mista det, men den som mister sitt liv för min skull, han ska rädda det." (Luke 9:23-24)
Dagens namn
Liv
Dagens bön
Fader möt var och en idag och omslut dem på alla sidor. Möt också Liv. Jag ber att människor ska ta emot Jesus och bli frälsta. Tack för din stora kärlek och nåd som du har visat oss genom din Son Jesus kristus. Amen.
Så här blir du frälst - räddad
"Så älskade Gud världen att han utgav sin enfödde Son [Jesus], för att var och en som tror på honom inte ska gå förlorad utan ha evigt liv." - Joh 3:16
"Men så många som tog emot honom [Jesus], åt dem gav han rätt att bli Guds barn, åt dem som tror på hans namn." - Joh 1:12
"Om du därför med din mun bekänner att Jesus är Herren och i ditt hjärta tror att Gud har uppväckt honom från de döda, skall du bli frälst." - Rom 10:9
Vill du bli frälst och få alla dina synder förlåtna? Be den här bönen:
- Jesus, jag tar emot dig nu och bekänner dig som Herren. Jag tror att Gud har uppväckt dig från de döda. Tack att jag nu är frälst. Tack att du har förlåtit mig och tack att jag nu är ett Guds barn. Amen.
Tog du emot Jesus i bönen här ovan?
- Ja!
---
Fadern, Sonen och den Helige Ande är ett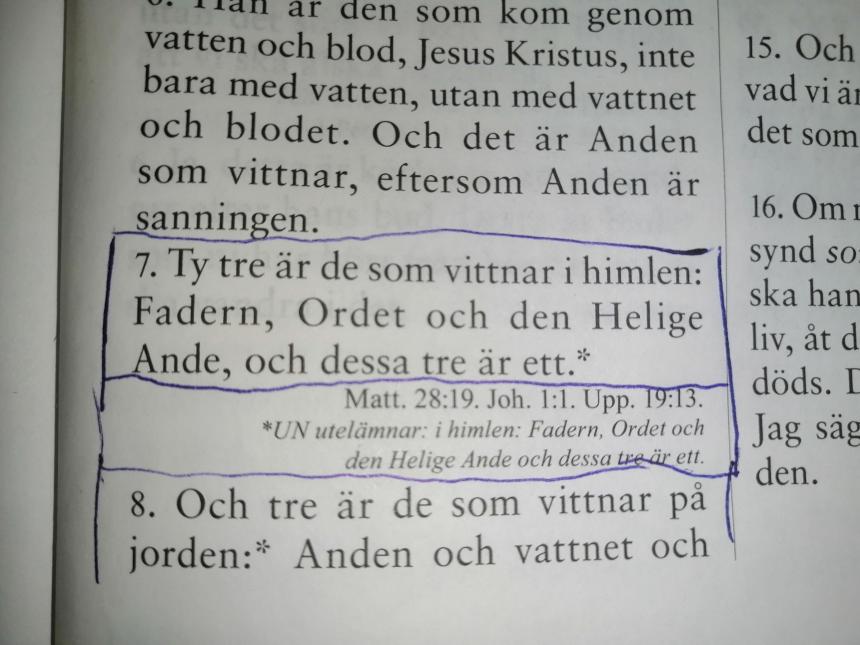 Bibeln är mycket tydlig. Fadern, Sonen och den helige Ande är tre - och dessa tre är ett!
---
Jesus var jämlik Gud, blev människa, dog på korset och Gud upphöjde honom
Var så till sinnes som också Kristus Jesus var, vilken, då han var i Guds gestalt, inte ansåg det som en rövad skatt att vara jämlik Gud, utan utgav sig själv, och tog på sig en tjänares gestalt, och blev lik oss människor. Och sedan han hade trätt fram som en människa ödmjukade han sig själv och blev lydig intill döden, ja, intill döden på korset. Därför har också Gud upphöjt honom och gett honom ett namn som är över alla namn, för att i Jesu namn alla knän ska böja sig, deras som är i himlen och på jorden och under jorden, och för att alla tungor ska bekänna att Jesus Kristus är Herren, Gud, Fadern, till ära. (Fil 2:5-11)
---
"Det enda som bär är Jesus. Det har Christer Åberg fått uppleva genom livets tuffa utmaningar. Christer är bloggare och författare och driver bland annat apg29.nu". - himlen.tv7
---
Christer Åbergs böcker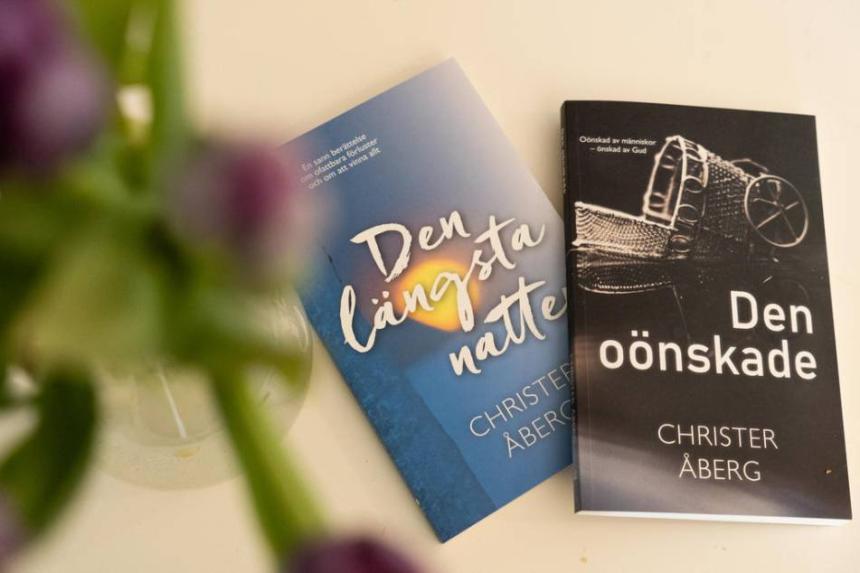 Den längsta natten och Den oönskade
---
Senaste bönämnet på Bönesidan
söndag 11 april 2021 12:07
Frid och tacksägelse.Ja nu har det gått ganska bra o bättre hela tiden.Katten 18 År har ätit, gått ut och sover.Igår var den lite intresserad av att fånga garn när matte lekte o snurrade med den lite.
---
Senaste kommentarer
---
Aktuella artiklar
---