Should the unwanted put to death?
Should I be punished by death as undesirable?
Now I write my second book called "The unwanted". It's about my childhood, how I unsolicited came to this world.
---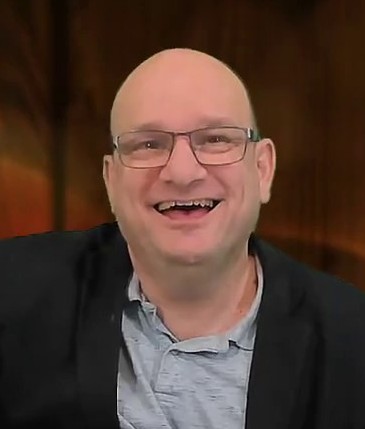 Av
Christer Åberg
torsdag, 21 november 2019 11:34
---
It has been told to me that I was more or less a rape. What I tell you in my next book, the unwanted. Would I like unwanted be punished with death by abortion?
If I get old or sick, should I be punished with death as unwanted by "euthanasia"?
We see that both unborn children, the sick and elderly are living dangerously. They can always be killed because they are not desirable or valuable enough. Maybe they got the idea this or have someone else said it.
Be ashamed?
some friends were demonstrating against abortion, then a person up and say: "That you are not ashamed!" Should be ashamed to cherish life? How distorted has not this been? The one who would be ashamed was the one who said it.
My 13 year old daughter sometimes has deep concerns. She said: "When I was born, I was nine months old, but how is it that it took a year before I celebrated my first birthday? It would just waited three months!"
9 months + 3 = 1?
You were nine months before you were born. In nine months, there was a human life in your mother's belly that was you. Would such a life be aborted and killed?
I have not had it easy in life, but I'm tremendous glad I was born! And best of all: I got the opportunity to the age of 20 receive Jesus Christ! Then I was born a second time and my life was transformed!
Preferred of God
It is possible that I was unwanted by the people, but I was desired by God!
When my daughter was born, she named Desire. It is French for the desired. She was both desired by my wife and me - and desired by God!
Publicerades torsdag, 21 november 2019 11:34:18 +0100 i kategorin och i ämnena:
---
Senaste live på Youtube

Hjälparen den Helige Ande - Har du tagit emot honom?
---
"God so loved the world that He gave His only begotten Son [Jesus], to every one that believeth in him should not perish but have eternal life." - 3:16
"But as many as received Him [Jesus], to them He gave the right to become children of God, to them that believe on his name." - John 1:12
"That if you confess with your mouth that Jesus is Lord and believe in your heart that God raised him from the dead, you will be saved." - Rome 10: 9
Want to get saved and get all your sins forgiven? Pray this prayer:
- Jesus, I receive you now and confess you as Lord. I believe that God raised you from the dead. Thank you that I am now saved. Thank you that you have forgiven me and thank you that I am now a child of God. Amen.
Did you receive Jesus in prayer above?
---
Senaste bönämnet på Bönesidan
fredag 29 maj 2020 15:38
Be om befrielse från falska anklagelser från min exman till olika myndigheter. Be att man ser på hans ohälsa så han får hjälp inom snart tid. Amen
---
Senaste kommentarer
---
Aktuella artiklar
---