The Bible says that Jesus has short hair?
Often described Jesus with long hair, but that's it really about the Bible?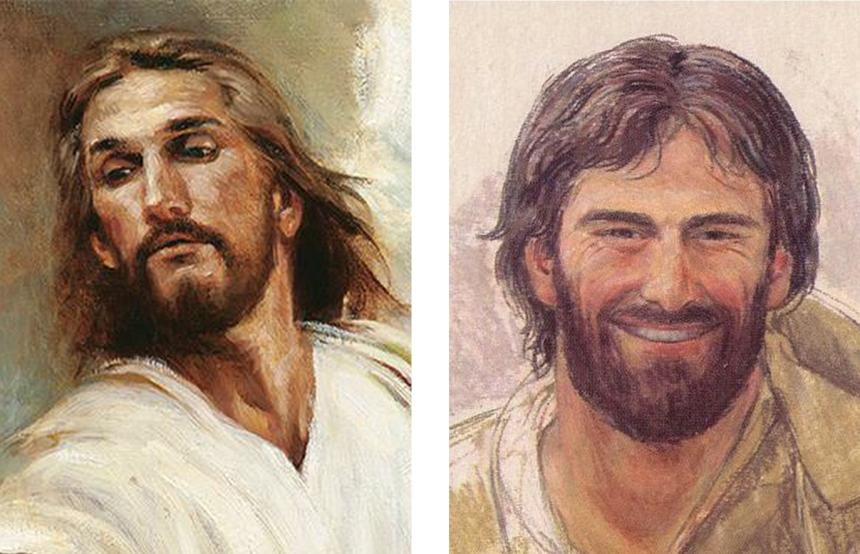 Clipboard how a few artists think about how Jesus looks like.
I have read a lot online whether Jesus has long or short hair. It seems that this issue has been employed very many because there is a lot written about this.
---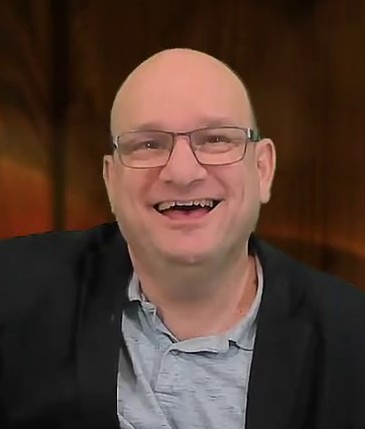 Av
Christer Åberg
måndag, 18 november 2019 23:57
---
have beards
"I gave my back to those who beat me and my cheeks to those who pulled out my beard. I hid not my face from shame and spitting. "- Isaiah 50: 6.
In movies and on images depicted Jesus with long hair and beards. That he has a beard with the Bible because it says that they "pulled out my beard." The word of the Bible is otherwise a prophecy of Jesus' suffering and crucifixion. But it has been assumed that he would have long hair?
Have short hair
Now it is nowhere in the Bible about Jesus hair length but there are scriptures that indicate that Jesus has short hair. Paul writes that it is a shame for a man to have long hair.
Or do not learn very nature you that it is a shame for a man if he has long hair? - 1 Cor. 11:14.

Nazarites
But there were those who were Nazarites that had long hair. Nazarites were, for example, Simpson and John the Baptist.
"But the angel of the Lord appeared to the woman and said to her:" Behold, you are barren and have not given birth to any children, but you shall conceive and bear a son [Simpson]. Now make sure you do not drink wine or strong drink and do not eat anything unclean. for behold, you shall conceive and bear a son, and upon his head no razor shall come, for the boy shall be a Nazarite to God from the womb. He will begin the rescue of Israel from the hand of the Philistines. " - Judges 13: 3-5

For he [John the Baptist] will be great before the Lord. Wine and strong drink he shall not drink, and from the womb, he will be filled with the Holy Spirit. - Luke. 1:15.
Apart from his long hair had Simpson also seven braids.
Dom 16:13: "Delilah said to Samson," Until now you have deceived me and lied to me. Now tell me how to tie you up. "He said to her:" Well, if you weave the seven locks of my head with the warp to your cloth. ""
A Nazarite had including not drinking wine. But Jesus was not a Nazarite because he drank wine and thus we understand that he did not have long hair.
"Son of man [Jesus] came, and he eats and drinks, and you say: Behold, a glutton and a drunkard, a friend of publicans and sinners!" - Luke 7:34
Orthodox Jew
I have read a lot online whether Jesus has long or short hair. It seems that this issue has been employed very many because there is a lot written about this.
In my search on the net have I found a page that says that Jesus was cut as Orthodox Jewish men today.
"Do not cut the hair on the sides of your head or clip off the edges of your beard." (3 Mos 19.27)
In 3 Genesis, God commanded the priests, and individual men in the community how they would care for his beard and hair. Therefore believes that Jesus also followed this. But here I think you read too much.
Became like us humans
No, he looked like the jew it anywhere at the time. He had no protruding appearance. It is actually in the Bible that he "became like human beings" (Philippians 2: 7).
... which, when he was in the form of God, did not regard it as a looted treasure to be equal with God, but gave himself up, and took on the form of a servant, and became like us humans. - Philippians 2: 6-7.
He had a normal appearance, which we understand as the traitor Judas betrayed him with a kiss as a sign that the soldiers would know who Jesus was that they would resort to.
Mat 26:48: betrayer had given them a sign, saying, "Whoever I kiss, he is there, gripping him."
Although Jesus looked like an ordinary man, could his divinity shine through which it did at one time.
"And he was transfigured before them: his face shone like the sun, and his garments became white as the light." - Matthew 17: 2
Jesus described
There is one place in the Bible actually describes Jesus, but not its length. This is when the risen Jesus is revealed to the Apostle John on Patmos.
And his head and hair were white like wool, as white as snow, and his eyes were as a flame of fire. - Up 1:14.
How do you recognize Jesus
But it is not because of Jesus hair length that make if we recognize Jesus or not. It is his sårmärkta hands.
Tomas did not say "I will see Jesus, long hair, I think," but "If I do not get to see the prints of the nails in his hands and stick my finger into the prints of the nails and stick my hand into his side, I think it not "(John 20:25).
Whoever it is pretending to be Jesus, long-haired or short-haired, you can determine if it is really Jesus by to see if he has nail holes in his hands.
Publicerades måndag, 18 november 2019 23:57:00 +0100 i kategorin och i ämnena: