My mom has stuck
Stefan Hallman's amazing book!
I recommend "My mom has been stung" by Stefan Hallman. It is a great testimony of what Jesus can do for a man.
---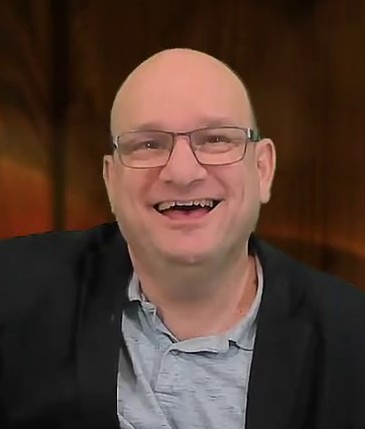 Av
Christer Åberg
lördag, 21 september 2019 01:40
---
"My mother has stuck" is how Stefan grew up in alcoholics with much fighting, fill, assault and when Jesus saved him.
It is a very powerful book that will not leave anyone indifferent.
From the contents
Hell at home, began with the mother ran away from home. She took the bus down to town to drink. It was so we said: "Mum has stuck."

I hated those words. I knew what it meant when Dad came home ... the memory of the bloody scenes, and the desperate cries of the mother, when she lay in a corner nersparkad and shattered.

If Dad came home and my mom smelled the least alcohol, he went berserk.

Everything would start when I got home from school. Then I felt right at me about my mom took a beer. I was as sensitive to it there as a knarkhund. If she had only taken a few sips worn I did it anyway.

Dad was the same, he sensed something was amiss immediately, and soon began to hell again.

I did not dare go home, I felt that I had to protect my mom and my three younger brothers.

Now began devil landscape. He could clap for her with a closed fist right in the face as blood spurted from her nose, she went to the floor with a crash and he started kicking her.
Amazing testimony of what Jesus can do
I recommend "My mom has been stung" by Stefan Hallman. It is a great testimony of what Jesus can do for a man.
It has among other things been serialized in the Christian newspaper The home's friend.
The book is also suitable as a evangelisationsbok.
Publicerades lördag, 21 september 2019 01:40:49 +0200 i kategorin Böcker och i ämnena:
---
Senaste live på Youtube

Så blir du döpt i den Helige Ande - Christer Åberg onliner
---
"God so loved the world that He gave His only begotten Son [Jesus], to every one that believeth in him should not perish but have eternal life." - 3:16
"But as many as received Him [Jesus], to them He gave the right to become children of God, to them that believe on his name." - John 1:12
"That if you confess with your mouth that Jesus is Lord and believe in your heart that God raised him from the dead, you will be saved." - Rome 10: 9
Want to get saved and get all your sins forgiven? Pray this prayer:
- Jesus, I receive you now and confess you as Lord. I believe that God raised you from the dead. Thank you that I am now saved. Thank you that you have forgiven me and thank you that I am now a child of God. Amen.
Did you receive Jesus in prayer above?
---
Senaste bönämnet på Bönesidan
fredag 29 maj 2020 09:06
Ber för en man med alkoholproblem.Jesus möt honom idag med din Helige Ande så att han upplever gudomligt helande. Jesus du ser alla som kämpar mot olika problem.Hjälp alla sjuka!Välsigna oss alla idag
---
Senaste kommentarer
---
Aktuella artiklar
---