Parents outraged - Santa Claus does not exist!
"We were shocked!"
Panic in the empty shop. Picture: Youtube / SVT.
"To the first section to say that Santa does not exist and that there are adults who dresses up was too much for us."
---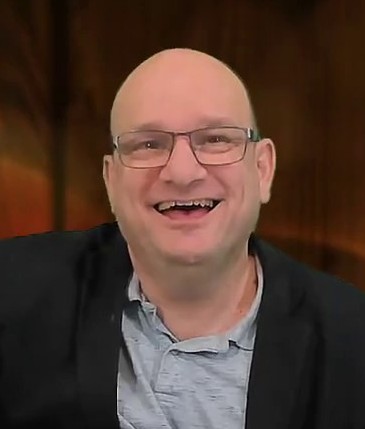 Av
Christer Åberg
tisdag 3 december 2019 19:50
---
Cheat and deceive the children
Every year at Christmas time learning many adults their children to believe in the grounds - even some Christians. This is to trick and deceive their children. You should not teach them to believe in the grounds, but you should give them Jesus!
The first section of the Advent calendar "Panic in the empty shop" has outraged some parents, yes, even the media. Namely that it was suggested that Santa does not exist!
shocked
"We were shocked!" Writes a parent on SVT's Facebook page after seeing the program. "Our children believe in Santa Claus and now we sit here and be worried about the questions will be about this."

Well, what can you say about the post?
As if that were not enough. Here's more:
"To the first section to say that Santa does not exist and that there are adults who dresses up was too much for us."
"We were shocked! Do not know if the children will continue to see this fact. "

Donald Trumps Truth
There seem to be very sensitive to question Santa's existence. Last year even US President Donald Trump a boot that he questioned the site's existence.
7-year-old Collman Lloyd came up to Donald Trump's phone-in on the plot. He wondered if maybe she was too old to believe in Santa, but a family operation has made her now not to question Santa's existence.

What if adults could not help but to indoctrinate their children with this lie! What are they afraid of? The truth really is that Santa Claus does not exist?
"Lied to them for several years"
The report "A wonderful lie" write the experts Boyle and McKay that parents who tell us that Santa Claus is can damage the relationship with their children. It can generate in the child does not think of their parents in other contexts.
"All children will eventually find out that they've been lying to them for years, and this may cause them to wonder what other things they learned which also were lies", says Professor Boyle.
"If Santa Claus does not exist, there are fairies? Is the magic? Is God? If the parents are able to lie about something so special and magical, can they really be trusted as protectors of wisdom and truth? The moral to get kids to believe in that kind of myth must be questioned, "wrote the experts in the report.
This is why it is better to teach them the truth about Jesus and not the lie of the land. Then, they can always rely on, what you say is true, and their confidence in themselves will be fixed.
I suspect that the elf-belief is more important for adults than for children. There is the occasional confused adult who believe in Santa Claus, but most do not. Why should we lurk in the children with this?
BANSHEE
A day before Christmas Eve 2007, I wrote about such a confused person - a Asatru man who believes in Santa Claus. He believes that Santa is a spirit being who he has in his home. He describes a demon!
This is a good description that Santa Claus really is for nothing. Santa Claus is an evil spirit who wants to mislead people to believe in him instead of Jesus!
St. Nicholas
St. Nicholas was bishop of Myra in the southwestern Lill-Asia on 300's. He was declared a saint because he was generous.
It is said that he saved women from prostitution by giving them gold coins. He later became schoolchildren's patron saint.
St. Nicholas made several deeds according to legend. Once he saved a family from poverty by throwing money at them in the night. Thus gave gifts as today's Santa Claus!
But Nicholas was also with the power of God wake up dead. He even rescued sailors were about to perish in the storms.
When Nicholas had been beatified, he was initially most acclaimed by sailors.
His day firads December 6 with Christmas play in Catholic schools. The children who had been good got presents.
Those who had not been good or downright mischievous got a taste of the rice by a devil figure dressed as Saint Nicholas led.
In English speaking countries known as Santa Claus Santa Claus after St. Nicholas.
During the reformation when abolished saint worship could not abolish St. Nicholas, because of his popularity.
Then they made him to be Santa Claus! He was then without a bishop's hat.
Chronologically, this fitted well because Nicholas had died in December. Now he was associated with Christmas and gift-giving as Santa Claus.
dead saints
Today's heresy of Santa Claus originated thus from another heresy and which today is nothing more than a dead saint.

By 2017, the newspaper wrote the world's history that it had found a pelvic bone from Nicolaus.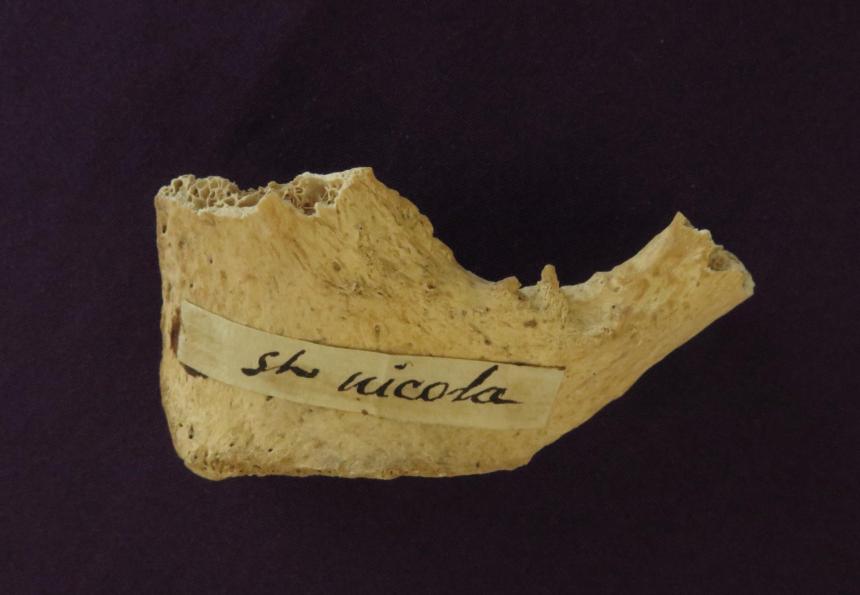 Santa Claus .
The rest of the remains of Santa Claus is said to be in the Basilica di San Nicola in southern Italy. He was a small, skinny man of about 150 centimeters.
So if Santa Claus at all has been, he is guaranteed the death today! In the Catholic world celebrated his death on December 6 with great festivities.
fairytale Figure
For many Santa Claus is just a fictional character that children are taught to believe in and attach themselves therefore not so much emphasis on him.
They say it means nothing, but why is it one of those big fuss about him? Why do they teach when kids believe in him?
Idol
Santa Claus is depicted with supernatural powers, he is "all-knowing" in the sense that he knows if the children have been good, he is also "ubiquitous".
He is described as kind and throughout the "good" and just overwhelms with lot of gifts and presents.
In other words, a god! This is clearly seen when studying pictures of him. He looks like a god - an idol!
Today's Santa Claus is a confusion from three different contexts. A Catholic saint, the vresige yard plot from peasant society and Christmas goat!
What does the word "brownie"? The word is a shortened form of plot bisse. It is a form blank and the dialectal bise. It means head, top dog, or even strawberry.
Who do we worship on Christmases?
Several years ago I heard a four year boy say, "I believe in Jesus but not Santa Claus." It was a wise child.
But some adults do not seem to be as wise as they year after year, the lure of the little kids on the grounds there. I do not understand why it is so important to get kids to believe in Santa. Children have no tomtetro until adults lurking in them there. But all children have a belief in God in their hearts before they have heard about God and Jesus according to research. This research confirms the Bible also in Ecclesiastes 3:11.
Who we proclaim about Christmases, and who we worship? It's time to talk about Jesus. True, it is a historical fact that it was at Christmas, Jesus was born. But it is equally historical fact that he was born!
And at Christmases we usually emphasize that Jesus was born to earth. Why was he born? He was born to save - save you and me. He did this by dying and rising.
Who really is coming with gifts?
It is time that we tell our children who we really are going to celebrate at Christmases. And it's also time to tell our children who it really is coming with gifts.
James 1:17. Every good and every perfect gift is from above, coming down from the Father of lights, with whom is no change occurs and no switching between light and dark.
And the gifts are given undeserved but we are kind, splendid and talented!
The greatest gift is Jesus Christ, whom God sent into the world. When we accept Jesus as Lord, we become saved and get all our sins forgiven.
Publicerades tisdag 3 december 2019 19:50:06 +0100 i kategorin och i ämnena: